Human Element
The human element continues to lead the pace in security. There is a daily struggle towards more security and less risk...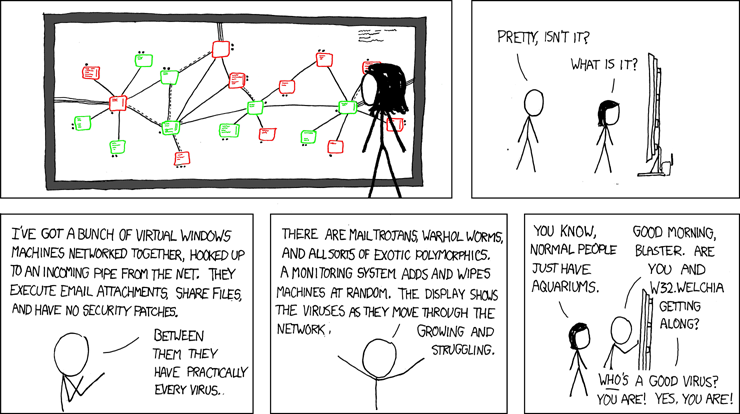 1- Network diagram
2- pretty ? Beautiful?
3- Virtual machines accepting all the virus
4- Not a network diagram, but a displays of virus growing
5- Normal people look at aquariums ....
extracted from
http://xkcd.com/350/